Investments
Investments
Investments
Portfolio News
Portfolio News
Portfolio News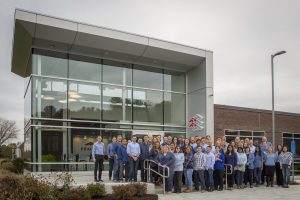 Fractyl Raises $55 Million in Series E Financing to Advance Revita DMR for Type 2 Diabetes
LEXINGTON, Mass., August 6, 2020 – Fractyl Laboratories Inc. (Fractyl), a life sciences company dedicated to novel therapeutic interventions that can reverse the metabolic disease epidemic, today announced a first close of $55 million in a Series E financing. The financing was led by new investor Taiwania Capital Management Corporation and included returning investors Bessemer Venture Partners, General Catalyst, Domain Associates, Mithril Capital Management, Emergent Medical Partners, True Ventures, and GV. New investors, Catalio Capital Management, CDIB Venture Capital Corp., and YJ Capital, also participated in the round. Michael Huang, Managing Partner at Taiwania, will join Fractyl's Board of Directors in conjunction…
Aug 2020
Read More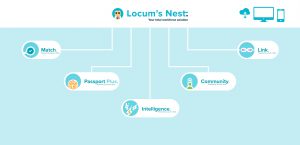 LOCUM'S NEST ANNOUNCING LAUNCH OF NEW WORLD-BEATING PRODUCT RANGE!
We've all had a very different year to how we had planned at the end of 2019. However, this time has allowed us to step back and look at our product, reflect, and work out exactly what really matters to our customers. Therefore, we are delighted to announce the launch of our multi-product platform which includes four brand new products. Each has been added to the Locum's Nest flagship digital software, having been developed during these last few months of rapid innovation in healthcare technology. The new products are all part of our aim as a company to unlock the market's…
Jul 2020
Read More
Bringing CleanTech Into the Home: Our Top Five Appliances
From Clean Tech News As the majority of the global population is spending more time than ever at home, we explore how cleantech can be incorporated at home to reduce our carbon footprints and lead to a sustainable, energy efficient future.  Here are five of the most innovative cleantech home appliance developments of 2020. 1. Tado – Smart Thermostats Using smart thermostats, this Germany based company, Tado, connects heating and air conditioning systems to the internet. The smartphone app detects when residents are leaving or approaching their home, and even when windows are opened, to set temperatures efficiently. Connecting to heating and cooling systems to the…
May 2020
Read More
Fractyl's Revita DMR Same-Day Therapeutic Procedure Could End Daily Insulin Injections for Type 2 Diabetes Patients
Interim clinical data to be presented at ADA 2019 show that approximately 85 percent of patients are insulin-free at six months after Revita DMR outpatient therapy LEXINGTON, Mass., June 8, 2019 — Fractyl Laboratories Inc. (Fractyl), today announced the presentation of interim data from the investigator-initiated INSPIRE clinical trial in collaboration with Fractyl showing Revita™ DMR, a same-day therapeutic procedure, can help eliminate the need for daily insulin injections for type 2 diabetes (T2D) patients. This data will be presented at the American Diabetes Association's 79th Scientific Sessions in San Francisco on Sunday, June 9 from 12 pm to 1 pm….
Read More